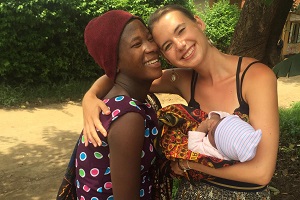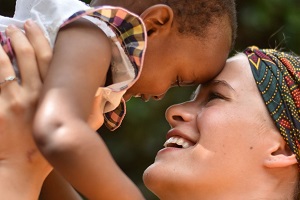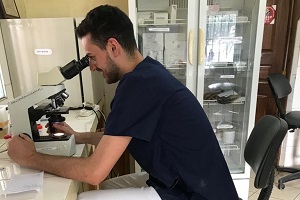 ---
COVID-19 Info: Please note that the Corona Situation is relaxed and under control. Tanzania has been hit by the economical consequences of the Pandemic far more than by the medical. All our projects are open and ready to receive volunteers and interns. There are no travel restrictions to enter Tanzania. Please follow our blog and social media channels for more news and updates!
By volunteering you show active social commitment and make an important contribution to international understanding! In Tanzania you will learn at least as much about yourself as you can support your projects. As a German-Tanzanian-led organization, we at STEP Africa have been helping our participants to fulfill their dream of volunteering in Africa since the beginning of 2014. Our entire team works in Arusha, a beautiful city in northern Tanzania where your volunteer work will take place, and is always there for you!
---
Min. Age:

17 years

Duration:

 4  weeks – 6 months
Program Start: Every Thursday

Affordable Fees:

Initial 150 € (then 110 €/week for accommodation in a dormitory room) detailed fee structure

Accommodation and Meals in our comfortable volunteer houses

Our whole team is based in Tanzania and always there for you!
Please also read our information brochure with the 25 most frequently asked questions regarding voluntary work with STEP Africa!
Our Team and Volunteer House Follow us on Instagram for latest News
Your advantages with STEP Africa
Your stay in Tanzania should be beneficial and meaningful for yourself as well as for your project. We will therefore provide you with intensive support right from the start. With the help of our volunteer guidebook you will be able to prepare for your assignment step by step. We are always there for you and can provide you with advice and hands-on support in case of any questions or unexpected problems. Our team is in regular and personal contact with all of our projects. This is the only way we can ensure tha sustainable work is done and that you as a volunteer are in best hands.
---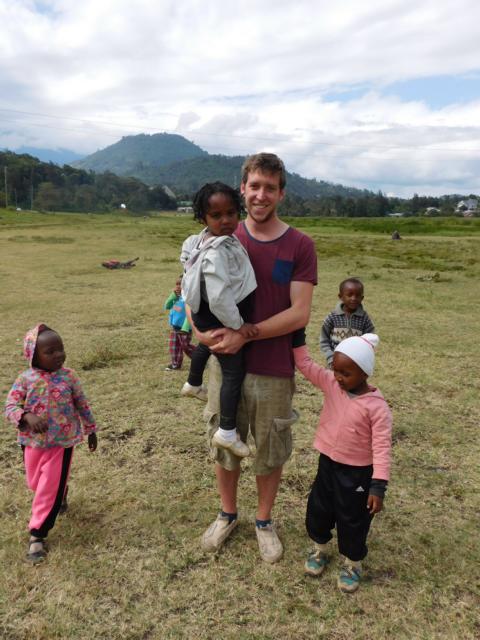 A lasting Experience
With STEP Africa you have the opportunity to find a project in Tanzania that exactly matches your interests. Regardless of your field of work you will receive a detailed certificate of attendance at the end of your assignment. You can also have your voluntary work recognized as an internship (field internship, teaching or social internship, nursing internship etc.) for your studies.
Volunteering in Tanzania will be an unforgettable experience for you and will strengthen your intercultural skills. Its of course a positive side effect that you can score with your abroad experience with future employers. Even if you haven't received a professional training yet (e.g. high school graduate) or are unsure about your future professional career, your time in Tanzania and the work in your project can consolidate your desired career or give you new impulses for your decision-making. Volunteering can also be a great chance for professionals to enhance their skills and gain valuable experiences in a developing country. You will get to know aid work in Africa with all its challenges first hand and will be able to form your own opinion! At STEP Africa we do not make a conceptual difference between voluntary work and internships abroad because we believe that you are always both: A helper and a learner.
We only offer flexible volunteer programs from two weeks up to six months. This enables us to give our participants from a wide variety of backgrounds the chance for a meaningful break in Africa.
---
Our Partner Projects
We aim at placing each of our volunteers into a project that best suits their skills and interests. We have a variety of partner projects in different stages of development. We make sure that we only choose those institutions that are trustworthy and eager to contribute to society in a meaningful way.
---
Our Volunteer Program – Explained Step by Step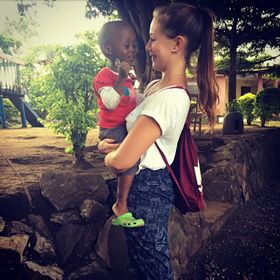 You can sign up for the STEP volunteer program online using our application form. Before you register you should think about your desired field of work and specify your expectations and wishes for your stay in Tanzania. This way we will get an idea of which project(s) will best suit you.
Please note that at the time of your registration we will only need your approximate travel dates, you should however provide us with your exact dates as soon as you have booked your flights so we can plan our schedule accordingly.
Apply now
A trip to Africa is always a great adventure and experience shows that anticipation and excitement increase as the day of departure approaches. But you can go about your preparations very relaxed, because in Tanzania you can expect an unforgettable time with an infinite number of new experiences. The less expectations you have of your time in Tanzania, the more open-minded you will be.
With our STEP Africa guidebook you'll have all To-Dos at a glance, such as flight booking, vaccinations, visa formalities and more. This way you can organize everything well in advance and without pressure. The content of our volunteer guide book also prepares you for your upcoming tasks in the projects. Read everything carefully and conscientiously, but also learn to take it easy and enjoy the anticipation, too!
The project is the centerpiece of your stay in Tanzania. The following basic principle applies to your project: volunteering is what you make of it! Your motivation, your dedication and your joy, which you will bring into your work, determine your experiences. Think positive, you are committed to a great cause and you have the courage for something that many others do not dare! Your project work will shape you for the rest of your life and enrich you in so many ways. So you have every reason to look forward to your project.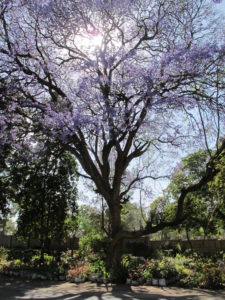 When you arrive at Kilimanjaro Airport our driver will already be waiting for you to take you to the volunteer house. In many ways daily life in Africa is very different from life in a western country. So a certain culture shock is quite normal in the beginning but will certainly wear off soon the more you get to know your new home away from home. 
On the first day after your arrival, you will receive a detailed orientation. We will show you around Arusha town, explain how to use public transport and where banks and the most important shops are found. Soon you will feel confident enough to explore everything on your own. On your first work day, we will accompany you to your project and discuss your tasks and working hours together with the project management.
Most of the volunteers get used to life in Africa very quickly and it is usually much more difficult for them to leave Tanzania in the end than it was to get used to everything. You can rest assured that we are always there for you, especially during your settling-in period, to give you the best possible start in Tanzania. You will also meet other volunteers and like-minded people with whom you can share your experiences.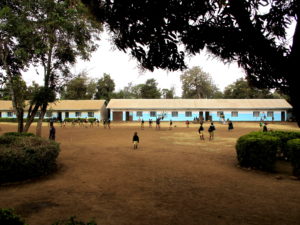 Weekly work hours in your project will usually be between 20 to 40 hours, depending on whether you want to work part- or full-time. You will usually have the weekends off, you can however choose to support your projects during the weekends due, should the need arise. In either case, you are entitled to 2 off-days per week. Your tasks vary depending on the project you work at. You should be ready to work independently and pro-actively as tasks aren't always following a fixed schedule. Always remember that you act as an assistant trying to support and take work from your local colleagues. 
Besides of your project work you will have plenty of opportunities to explore Arusha and the surrounding area during your leisure time. Everyday life in Tanzania is full of adventures. One of them being the daily trips with the Daladala, the local minibus that takes you to every corner of town. It will not be long before you master your first sentences in Swahili, the extended greetings, numbers and other basics. Its a great feeling being able to negotiate the prices on the market in Swahili for the first time! As a "Mzungu", meaning a European or white person, it is inevitably that you will often stand out and attract attention. But it's something you will soon get used too as well. Especially children are very curious and -walking through the street – you will certainly more than once hear greetings such as: "Good morning Mzungu. How are you?".
Arusha is a traditional yet modern city that has adapted to tourists and international visitors and expatriates from all over the world. In the city center there are great bars, restaurants, museums, markets and swimming pools that you can visit in your free time. As soon as you drive a few kilometres out of the city, you will find yourself in the midst of beautiful African nature, savanna lands to the west and tropical forests towards the slopes of majestic Mount Meru. Walking, cycling or a day trip to Maasai land, you have endless opportunities to get to know the diversity of Tanzania's nature and traditions. The STEP Africa House will be you home away from home where you will be able to rest and relax from your exciting daily work and adventures.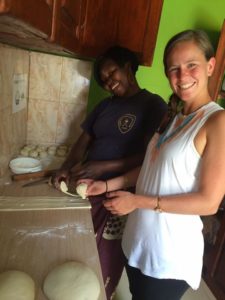 You are not alone in Tanzania! You will quickly gain new friends among locals and fellow volunteers. A friendly and supportive atmosphere is very important to us at STEP Africa. Our volunteers form a community that supports each other through any challenges and problems. Always keep in mind that volunteering is never one-sided, but will give you the opportunity to learn a lot about yourself and life in Tanzania, while at the same time supporting and contributing to your project.
Still unanswered questions? Get in touch with us!
---
Our Philosophy
We select our partner projects based on criteria of sustainability and their efforts towards education and, above all, based on their credibility and transparency. We do not support Orphanage Tourism in any form. We are critically aware that not every aid project is a good project! We build on mutual acceptance and tolerance. All of our projects welcome volunteers regardless of their backgrounds or believes. Volunteers are expected to be open-minded and creative because the areas of responsibility are not always precisely defined. With a little initiative and flexibility the integration into the project is usually very smooth. Volunteering in Tanzania always means learning to understand everyday life in a local aid project. We do not want our volunteers to replace local workers but rather want them to see themselves as supplementary workers who, through their assistance, contribute towards joyful day to day life in the projects and support intercultural exchange. We firmly believe that volunteers can make a long-term and positive contribution to their projects. But volunteering doesn't just mean: "Hi, I'm here to help!" but rather: "Hi, I'm here to learn from you how I can help – now or in the future!".
---
---
Our Volunteer Accommodation
---
Our volunteers and interns are accommodated in two volunteer houses. Our STEP Africa houses are centrally located in the district of Njiro, Arusha, from where the projects can be easily reached. The houses are not far from each other, so that volunteers can visit each other and spend time with the residents of the other houses at any time. We organise regular barbecue evenings, which take place alternately in the respective houses.
Our "headquarters" in Arusha is the STEP Africa house on Rashida Street, where our office is also located. However, our volunteer supervisors divide their time between the houses so that our volunteers are well looked after at all locations. Each house has two lovely house mums who are responsible for cooking and cleanliness, as well as our night guards and gardeners.
What unites our volunteer accommodation is that it is located in the middle of Tanzanian life, central yet quiet. Bus connections, restaurants, cinemas, pharmacies, supermarkets and numerous other shops are located in the village, and the city centre is only 10-15 minutes away by bus. All our projects can be easily reached from here. In the STEP houses you will always meet like-minded people with whom you can exchange ideas and gather new ideas for your project. We serve a typical Tanzanian breakfast consisting of white bread and black tea and other side dishes such as eggs, fruits and mandazis (Tanzanian baking speciality) and delicious local dishes for dinner (vegetarians/vegans are cooked separately!). We want you to feel comfortable in our accommodation, so we place a lot of emphasis on friendly interaction and a family atmosphere. In the cosy courtyards and gardens you can relax from work and the sometimes exhausting African daily life.
The STEP Africa houses each consist of shared rooms with bunk beds and double rooms / private rooms. In addition, there is a kitchen with its own refrigerator for our volunteers, an oven, bathrooms, common rooms equipped with comfortable sofas and TV facilities, as well as covered outdoor dining areas.
---
Host Family
There is also the possibility to stay with a host family during the time in Arusha. Vicky, the host mum, offers two rooms with 4 beds each in the main building and another 4 beds in a small outbuilding. This means that up to 12 volunteers can stay with the host family at the same time. This makes it easy to socialise with other volunteers and meet like-minded people. The host family is in the same district as our STEP-Africa Hostels and is also very centrally located. Vicky offers the volunteers a typical Tanzanian breakfast as well as a hot dinner. A large, cosy living room invites you to sit together and exchange ideas after an exciting day.