We have been supporting Neemah Secondary School since 2022 as part of our Community Outreach Programme. Recognising the positive impact volunteers have on the students, teachers and the whole school, the school management has asked us to recruit volunteers to support the school on a daily basis. It is a secondary school from grade 8 – 13, teaching pupils who did not receive scholarships for public secondary schools and whose families cannot afford expensive private schools. The school fees at Neemah School are very low and many children are supported as scholarship holders through sponsors. Volunteers can work in the areas of teaching, workshops and pastoral care, as well as initiate other activities such as tree planting, renovations and play and sports days in cooperation with the community outreach programme led by our social worker Juma. In the long term, the establishment of a centralised sponsorship programme is also planned.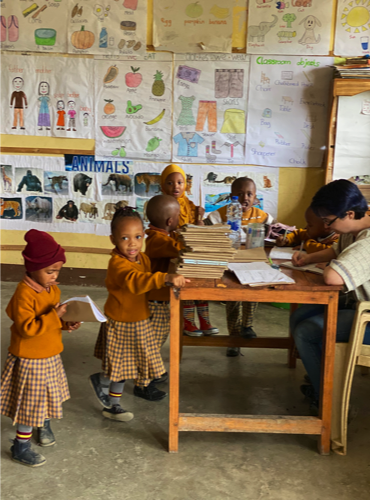 Bethlehem Star Pre- and Primary School was founded in 2017 and the school has a capacity of 540 students from Nursery School to Year 7. Right now there are 290 students enrolled into the school. Seven of these are sponsored by the school and 10 kids are sponsored by outside sponsors. Bethelehem Star also has boarding facilities and currently 31 students are attending the boarding school. The biggest goal of Bethlehem Star is to find sponsors for at least 10% of the children as the school currently struggles financially due to many families not being able to pay the school fees. Many of the children's families lost their jobs in the tourism sector during the COVID-19 pandemic.
The school also takes in kids with disabilities and right now there are three children with special needs attending the school. The management would be happy to develop their special needs offers in order to support more SEN children in the future. The aim of Bethlehem Star is to support underprivileged students. The students are coming from USA river, Maji ya chai, Nkoanenkoli, kikatiti, Shangarai, Nshupu, Momela, Nkoaranga, Poli and villages around Arusha National in the southern part.
Sakura Girls Secondary School
Sakura Girls Secondary School was founded in 2016 by Frida Tomito, who is also the director of the school. The school is a boarding school currently attended by 150 girls, mainly from Arusha and Babati and some of them from Dodoma or Dar es Salam. The school starts with grade 8 and goes up to grade 12. In addition to the large school building and dormitory, the school has its own school farm, garden, laboratories and library. Although it is a girls' school, there are male and female teachers.
Students live at the school for three months, but after those three months they go home for two weeks, and parents are also always welcome to visit their children whenever they want. Many of the girls come from difficult backgrounds and attend the school thanks to a sponsorship program set up by the Japanese partner NGO "Jakei".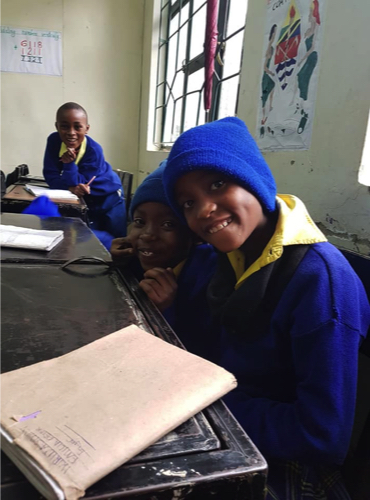 Ikirwa Pre- and Primary School
The Ikirwa School is an English-language, non-profit private school teaching children from pre-school age (3 years) to 7th grade (approx. 14 years). A boarding school is connected to the school in which many of the students live during school times. The students mainly come from farmers families, many children at Ikirwa come from very poor backgrounds and are supported by international school sponsors. The school was founded in 2013 and has since been able to provide many children in the Ngulelo area with a better education.
Private schools in Tanzania cannot be compared to the rather elitist character of European private schools. Since over 100 children are usually taught in one class in public schools and teacher training is very poor, families try to place their children in a private school whereever possible so that they can learn and grow in a more quiet environment. The Ikirwa School is a non-profit school, so no profits are made from the school fees of parents and sponsors, but these are only used to cover running costs and the further development of the school.