girls & women empowerment
HOME OF MALAIKA is a project house, which was founded by former STEP volunteers together with the German association TAKE A MALAIKA E.V. in April 2022. The aim is to support women and children living in economic and social difficult circumstances in the district Mianzini, Arusha. At the moment the association is working together with the local NGO Kukua Pamoja, but is in the process of founding its own international NGO.
The Team in Mianzini is very happy about the support of volunteers. The project house is still developing,so there is a lot of things to do! Volunteers can help to teach
and play with the children during the remedial classes in the afternoon, help to embellish and renovate the classrooms and of course support all the different projects!
You can find the following projects at the HOME OF MALAIKA house:
The Sewing and Creative Project where women produce various gifts sold in Tanzania and Europe providing the women with a stable income
The project "Ulinzi wa kike" ("Protection for women") which teaches girls in local schools to sew their own reusable sanitary pads
The sponsorship program – Kukua Pamoja ("grow together") which provides daycare and after school support for over 200 children in need.
The Family Friends project which supports families in need through initial funding and business training.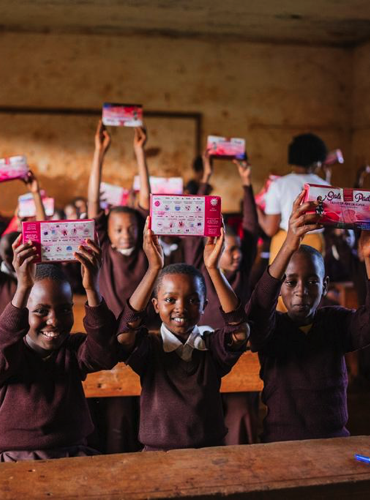 School Girls Essentials (SGE) has been running since 2014 and operates in Tanzania, where it works to advocate for Menstrual Health & Hygiene Management, Sexual, Reproductive Health & Character Education as well as provision of sanitary kits to school going adolescents who menstruate. SGE is dedicated towards ensuring that female pupils do not miss any learning days and opportunities due to lack of adequate menstrual products and knowledge according to their motto: "Education all month, every month". The vision is to see empowered girls, women and gender-nonconforming people become agents of their own socio-economic development.
Since the official registration in 2020, there have been formed ongoing partnerships with local governments and 11 rural public schools in the Arusha region, including a secondary school for students with disabilities.