STEP Africa Tell-A-Friend Program
As a small organization, STEP Africa also lives on recommendations from our former volunteers. People who are interested in a job in Tanzania benefit greatly from first-hand experience reports and tips. With our new referral program, we would therefore like to create an incentive for our alumni to talk about their time at STEP Africa.
How does the Tell-A-Friend Program work?
You have to be a former STEP volunteer yourself

Write us a short E-Mail and let us know that you would like to participate in the program. You can also contact us after you have already recommended our organization and someone subsequently signed up for a volunteering placement with us.
We have added a field in the registration form where future volunteers should enter your name under the field "How did you find out about STEP Africa?" so we can get in touch with you.

As soon as the new volunteer pays the registration fee, you will receive your thank you bonus from us.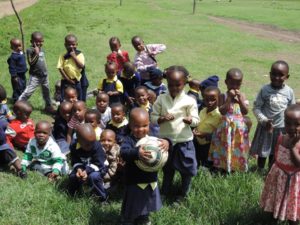 The BONUS for recommendations is based on the planned length of stay of the new volunteers:
Up to 4 weeks stay: 20€ Bonus
Up to 8 weeks stay: 35€ Bonus
Over 8 weeks stay: 50€ Bonus
If you have any questions or want to participate you can contact Kira directly: info@step-africa.com